Retail Centres
---
The Hutton Companies have developed over 525,000 square feet of high image retail properties on more than 60 acres throughout Southern California. Hutton currently has integrated mixed-use retail shop space newly constructed as part of integrated residential developments in Los Angeles and San Bernardino Counties.
---
La Verne Village Shops and Restaurants
(NOW LEASING!)



2855 Foothill Blvd
La Verne, CA 91750




La Verne Shops is part of the recently contstructed mixed-use development located along the Foothill corridor in the City of La Verne. La Verne Village incorporates 15,000 square feet of retail shopping and dining in a village-center atmosphere, where shopping at the street level mixes with luxury apartments situated above and around the retail village. A wonderful mix of foothill residential and retail all tied together with attractive architecture and an inviting street scene.
El Toro Centre
El Toro Road and Moulton Parkway
Laguna Hills, CA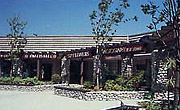 Packers Square
Newport Avenue at Irvine Boulevard
Tustin, CA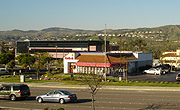 Weir Canyon Centre
Weir Canyon Road and Santa Ana Canyon Road
Anaheim Hills, CA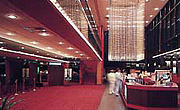 Hutton Centre Edwards Theatre
7 Hutton Centre Drive
Santa Ana, CA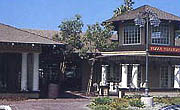 Yorba Linda Station Plaza
Yorba Linda Boulevard and Imperial Highway
Yorba Linda, CA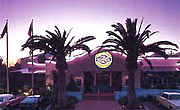 Hutton Centre Restaurants
2 Hutton Centre Drive
Santa Ana, CA